Vehicle Accident Reconstruction and Investigation
Automobiles, truck, and bus manufacturers, suppliers, rail carriers, transit system and fleet operators, and insurers work with Professional Analysis and Consulting vehicle reconstruction experts to investigate and reconstruct vehicle accidents and crashes.
Contact us to have a discussion with one of our knowledgeable experts to learn about the accident and reconstruction services offered at Professional Analysis and Consulting, Inc., for your unique situation or needs.
Accident Reconstruction and Investigation Experts
During the vehicle reconstruction process, our accident reconstruction experts and engineers determine the impact speed and direction of the vehicles involved, the time and distance relationships between the vehicles prior
to the incident, and the impact severity (referred to as Delta V) to occupants or pedestrians. These calculations provide the framework for analyzing vehicle accidents and support the vehicle accident reconstruction and vehicle accident investigation.
Vehicle safety systems and technology continue to improve and evolve. Our team of accident reconstruction experts stay informed of this technology, such as lane departure, collision avoidance, and other active safety systems, to better analyze accidents. Professional Analysis contributed to an article for the National Safety Council's publication called, Highway to Justice, through the organization MyCarDoesWhat.  Click here to download this publication, "2016 Spring Highway to Justice".
The Professional Analysis vehicle accident reconstruction experts work with several techniques of data collection, interpretation, and analysis including conservation of momentum, computer simulation, photogrammetry, and component or full scale
crash testing.
Our vehicle accident and reconstruction experts document the scene using drone data acquisition technology, laser scanning, and total station equipment. Our video monitored facility near Naperville, IL allows for the secure collection and storage of artifacts, wreckage, and evidence from accidents.
From all of this information, our accident reconstruction experts are able to tell the story of what transpired, including any possible laws violated, or regulatory issues, including Federal Motor Carrier Safety Regulations (FMCSR), Department of Transportation (DOT), and the National Highway Traffic Safety Administration (NHTSA).
Vehicle Accident Reconstruction and Investigations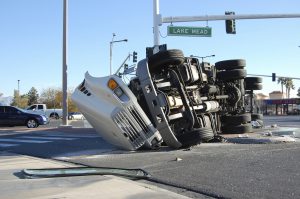 Staff: