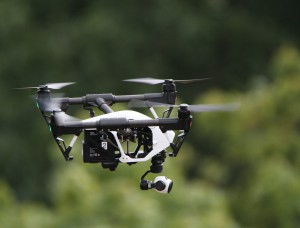 Our field service experts are equipped with state-of-the-art techniques for the collection, documentation and preservation of critical scenes and artifacts. Our drone / Unmanned Aircraft System (UAS) data acquisition and 3D laser scanning technologies provide rapid and accurate documentation of accident scenes, building structures, manufacturing facilities and vehicles. Usage of our UAS allows for efficient 3D model development which can be analyzed with photogrammetry. With drone operation and laser scanning techniques, along with our artifact collection and archival methods, enable rapid and accurate documentation of a scene or structure.
Professional Analysis and Consulting is an independent investigation firm licensed to collect, document and archive litigation artifacts and evidence management. Our experts hold Federal Aviation Administration (FAA) Certifications, and are fully insured, to operate as Remote Pilots for Small Unmanned Aircraft Systems (UAS). This certification allows the evidence collected from our drone technology to be utilized in technical reports, deposition, and trial exhibits.
With unmatched accuracy and significant time savings, drone video and 3D laser scanning allows measuring everything from building sites and existing structures, to accident scene documentation. Combined with photogrammetry software, the 3D model creation have never been faster, more accurate (and measurable) or more cost effective. A combination of drone video, laser scanning, and total station measurements are utilized to maximize the benefit, while minimize time and expense.
Investigation experience utilizing either drone video or laser scanning technology for scene documentation has included an explosion at a large manufacturing facility, restaurant fires, house fires, railroad accidents involving vehicles and pedestrians, accident reconstruction, and construction accidents. Accident scene documentation results with drone operation or laser scanning are used in technical reports, deposition exhibits, trial exhibits, client discussions, and engineering analyses.
Services:
Drone video and photography
Drone developed photogrammetry analysis
Laser scanning
Total Station
3D model development
Animations and Simulations
Structure and building documentation
Vehicle accident deformation and crush measurements
Preservation and management of field evidence and artifacts
Staff: