Firearm and Safety Devices
Professional Analysis and Consulting is a Class 01 FFL Dealer, and is one of only a few facilities in the country licensed by the State of California, Department of Justice (DOJ), to provide independent laboratory testing and certification of all handguns and firearm safety devices that are sold in that state.  Our laboratory capabilities, in conjunction with local firearm ranges, allow our experienced firearm experts to perform all required tests and evaluations.  Professional Analysis and Consulting offers experienced personnel, competitive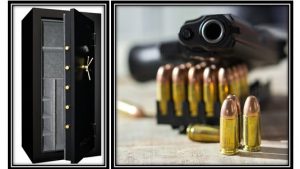 pricing, and quick turn-around timing.  Our new laboratory and testing facility allows the firearm and firearm safety device experts to continue to respond to the needs of manufacturers across the country.
Professional Analysis and Consulting's failure analysis training and experience includes firearms and their associated safety devices. Our firearm engineering and technical capabilities provide scientific data to assist with firearm accident investigations, firearm and firearm safety
device product improvements, and firearm and safety device design analysis.
Subject and exemplar firearm testing of handguns (semi-automatic, single-shot pistol, and revolver), shotguns, rifles and all related safety devices can be conducted.  Investigations typically include a complete review of the firearm operation, owners' manuals / literature, standard safety practices, labels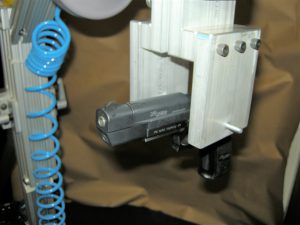 and warnings, and project specific considerations.  Firearm components, bullets, and cartridges can be examined and documented with our precision optical microscopes for study, measurement, and comparison of firing pin indentations and other characteristics.
Services:
Firearm related accident investigation and reconstruction
California State Department of Justice (DOJ) firearm and safety device testing and certification
Material (both metals and composite) failure analysis
Mechanical failure analysis of firearms and safety devices
Mechanical design review and testing of firearms and safety devices
Firearm safety and operational studies
Ammunition performance evaluations
Operation manual, label and warning review for firearms and safety devices
Firearm storage, firearm lock testing, and firearm safe testing
Federal Firearm License (FFL) Class 01 Dealer
Stereomicroscope equipment to analyze bullets, casings, and equipment for possible fractures
Staff: