Fire Investigation Expert Witness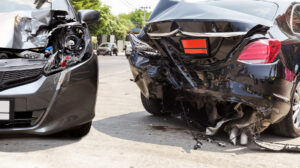 The job of a fire investigation expert witness is similar to that of a detective in that it requires a lot of attention to detail. Our team of experts is chosen based on how much they know about fire analysis and how much experience they have. Professional Analysis and Consulting, Inc. have cutting edge technology and valuable tools to help figure out where a fire started and what caused it. Professional Analysis and Consulting, Inc. fire investigation expert witness has much experience with the science and analysis needed to document incidents.
Call us right now at 630-466-4040 to find out more about our services. You can also fill out the form on this page, and one of our friendly staff will be happy to help you.
Facts Left Behind Fire Investigation
Fires are complicated, and it's hard to figure out what caused them to start. Most fires are so destructive that it can be hard to figure out where they started and how they got bigger. At Professional Analysis and Consulting, we're proud that our clients in Cook County know we're a good source for expert witnesses who know about fire investigations. We have a license from the State of Illinois to investigate fires and follow all OSHA and MSHA rules when looking at a site. Our job is to put together a detailed report of what we've found so that you can get answers to your questions and find out what caused your fire.
The Keys to Fire Investigation Expert Witnesses 
Most of the time, it's hard for investigators to figure out where the fire started because they can't find key evidence. Most of the damage in this area is caused by the fire's start. For example, many fires are caused by broken or faulty equipment, like the electrical wiring in your home or the car you drive daily.
In theory, for example, if a single appliance like a refrigerator is the only sign of a fire, our investigators need to know about this area to back up the cause. To close an open investigation, you need to be skilled. You can call us at 630-466-4040 or fill out the form on this page to learn more about our services.