Electrocution Expert Witness DuPage County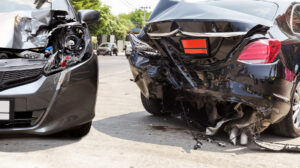 An electrocution expert witness in DuPage County is available through Professional Analysis and Consulting, serving customers with their expertise. Our team has experts who can help with almost any case of electrocution by giving advice and information. They have great experience in our electrocution and electric shock cases, so they can figure out what happened and if anyone was at fault. We have a team of professionals with a lot of experience who can help you analyze your situation and come to conclusions based on what we find.
For more information about how an electrocution expert witness can help you, call Professional Analysis and Consulting at 630-466-4040. You can also spend some time talking to our friendly experts by filling out the online form on this page.
Reports and Facts to Electrocution Expert
At Professional Analysis and Consulting, the team works to find an expert who can help with your particular electrical accident. Our staff comprises a team of trained professionals who can act as electrocution expert witnesses to figure out what happened and who is at fault. We try to find out if there are any broken or exposed wires or if any of the electrical equipment was used or maintained improperly before the accident. Then, our team takes the information we find and puts it into a detailed report that can be used as a resource in many situations, such as a deposition or court case.
Budget for Electrocution Expert Witness
At Professional Analysis and Consulting, we aim to find a trained electrocution expert witness in Dupage County for your case at a price that won't break your budget. Get in touch with our team immediately to learn about all our options.
Call Professional Analysis and Consulting at 630-466-4040 right now to learn more about the services we can provide for you in DuPage County. Visitors can also fill out the easy to use form on this page to get more information about our solutions sent to them electronically.