Aviation Expert Witness Cook County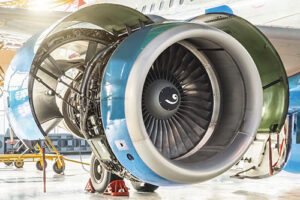 Work with the Illinois Professional Analysis and Consulting, Inc. team to give yourself an edge in your legal case. We have a great staff of engineers who can put together the best electrical engineering expert witnesses in Illinois. Any point in which someone gets hurt because of broken equipment or an electrical event will be complicated, but our experts will be able to give you the facts about your case.
To learn more about working with our electrical engineering expert witness, please call our Illinois office at 630-466-4040 and talk to a knowledgeable staff member there. Or, fill out our easy to use form on this page, and we'll get in touch with you soon.
Complex Electrical Engineering Expert Witness Facts
As was already said, cases like this are likely to be complicated, so they shouldn't be taken lightly. They should be taken care of by professionals with a lot of experience. The electrical engineering expert witness assigned to your case will do just that. We can help with accident reconstruction and investigation, civil engineering, and mechanical engineering, as well as electrical engineering expert witness in Illinois services.
Joining the Electrical Engineering Expert Witness Team
Our team in Illinois has years of experience and can find the cause of any problem, whether with a small household appliance or a big part of an electrical distribution system. Allow us to add a member of our electrical engineering expert witness in Illinois to your team. Our professionals are eager to join efforts to find the steadfast resolve to the occasion that may have occurred.
If you want to know more about how our expert witness in electrical engineering can help you, please call 630-466-4040. Or, if you'd instead send us a message, fill out the form on this page, and we'll get back to you soon.