Accident Reconstruction Expert Witness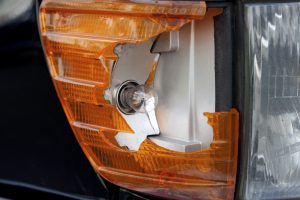 Professional Analysis and Consulting Inc. is your resource for the knowledge and expertise that only comes with the assistance of an expert witness. Our team has extensive experience when it comes to providing the services of an accident reconstruction expert witness. Besides crashes and accidents, we also offer expert witness services in a multitude of situations including mechanical failure, fire investigations, electrocution, and more.
To learn more about the expert witness services that we have to offer, please call Professional Analysis and Consulting, Inc. now at 630-466-4040. Visitors can also get in contact with any of our helpful professionals by simply completing the online request form on this page.
Benefits to Working with an Expert Witness
As you can imagine, there are many benefits to working with an expert witness on your analyzing your accident. Our team of professionals offers expert witness services that provide in-depth insight into a wide range of complicated situations. We then collect our findings and do a detailed analysis of your accident.
Our expert witness will work to document the scene of the accident using laser technologies and do extensive research in our laboratory. At the conclusion of our services, we provide our clients with a detailed report regarding our findings that they can use if their case should go to trial.
Cost-Friendly Accident Reconstruction Expert Witness Services
At Professional Analysis and Consulting offer accident reconstruction expert witness services at fair and reasonable rates to benefit our clients. We aim to be flexible with our offerings in order to fit your specific budget. Our mission is to always offer the quality analysis and information that our clients need at an affordable price.
For more information on the services that an expert witness can offer to you, call Professional Analysis and Consulting, Inc. today at 630-466-4040. Visitors can also reach out to our helpful team by simply filling out the easy to use form located on this page.