Railroad Accident Expert Witness Illinois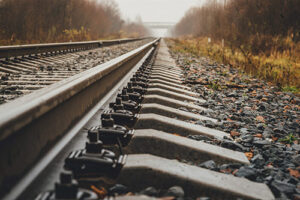 The US Department of Transportation says that about 5,800 railroad accidents happen yearly, most of which occur at railroad crossings. These accidents kill a lot of people and hurt a lot more. Unfortunately, we would only know what caused these accidents if we had a railroad accident expert witness Illinois to look into them.
To figure out what caused a railroad accident, you need a Railroad Accident Expert Witness Illinois. This person or group will have skills and have been trained. If you need services, call Professional Analysis and Consulting at 630-466-4040 or fill out the form on this page, and we'll talk to you about them.
Railroad Expert and The Causes 
Many things can cause a train to crash. The most common is being careless. You are the only person behind the wheel who needs to pay attention to crossing signs. If a railroad crossing doesn't have gates telling you to stop when a train arrives, it will have lights. You should always look at the road to know if and when you need to stop. A Railroad Accident Expert Witness in Illinois can tell whether the car's driver or the train is to blame.
Trains are big and difficult to stop. It's not like putting a car to a stop. If a vehicle breaks down on the tracks, the accident might not have been anyone's fault. After the Railroad Accident Expert Witness does a complete analysis, law enforcement will be better able to figure out what happened and, hopefully, how to stop something like this from happening again.
Call on Our Railroad Accident Expert Witness Illinois
Trains are by no means slow. A commuter train usually goes between 125 and 150 mph. At that speed, the train will likely be stopped. So, as a driver, paying attention and avoiding putting yourself in scary situations is essential. If you've already been in a case and need an Accident Expert Witness, call the experts at 630-466-4040 or fill out the form on this page, and we'll be happy to help.