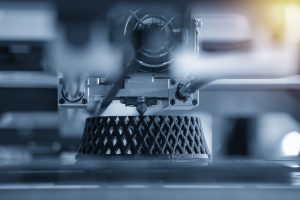 When it comes to legal concerns requiring materials engineering, more than simply an expert witness is required. You need a Materials Engineering Expert Witness who can give you extensive legal resources, detailed reports, access to cutting-edge technology, and an unrelenting dedication to providing great customer service. Connect with our team now to explore the ways in which an expert witness from Professional Analysis and Consulting can support you in your situation.
To schedule a consultation with an expert witness, please call Professional Analysis and Consulting now at 630-466-4040. Visitors may also elect to receive more information on our offerings electronically by filling out the easy-to-use form found on this page.
The Advantages of Working with a Materials Engineering Expert Witness
Navigating materials engineering disputes necessitates a thorough knowledge of the legal context. Our Materials Engineering Expert Witnesses have legal understanding to go along with their extensive technical knowledge. They are familiar with the intricacies of materials engineering laws, regulations, and industry standards. This comprehensive understanding allows them to give our clients the assistance they require to establish a solid legal case.
Our expert witnesses are skilled at delivering precise, comprehensive reports that lay down complicated technical ideas into simple language that is easy to digest. These reports can be quite useful in bolstering your case by assisting you and the court in understanding the subtleties of the materials engineering components at hand. When it comes to cases involving a materials engineering expert witness, evidence is frequently the deciding factor. Our professionals have access to an advanced laboratory outfitted with the best equipment available. This resource enables us to present tangible proof that can make a significant impact in your legal case.
A Committed Team of Expert Witnesses
At Professional Analysis and Consulting, we realize how stressful and confusing legal situations may be. That is why we strive to provide an excellent customer service experience to each of our clients. Your success is our success, and we are dedicated to going above and beyond for you.
For more information on how an expert witness can be a resource to you, please give Professional Analysis and Consulting a call now at 630-466-4040. You can also get in touch with one of our helpful associates by simply completing the online request form on this page.