Illinois Firearm Safety Device Testing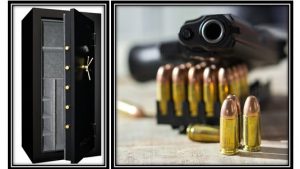 For complete firearm safety device testing in Illinois, consider Professional Analysis and Consulting. We possess extensive experience and knowledge with a wide range of firearm testing and firearm safety device testing. Professional Analysis and Consulting is available to provide all the firearm testing services you need. Providing every piece of important and accurate data to ensure that you have all the information you need.
When you are ready to learn more about our testing services, please do not hesitate to call 630-466-4040. One of our expert representatives will be available to answer any questions you may have. If you would prefer to send us a message instead, please fill out the form found on this page and we will contact you as soon as possible.
Professional Firearm Safety Device Testing Illinois
In conjunction with local firearm ranges and our laboratory capabilities, we can perform all the required tests and evaluations. These resources allow us to collect thorough and accurate data from firearm testing. This allows us to continue to respond to our clients, not only in Illinois but across the country.
Illinois Licensed Firearm Testing
Our team has years of experience with firearm testing. Professional Analysis and Consulting is one of the few facilities in the country licensed by the State of California Department of Justice. This allows us to provide independent laboratory testing and certification of all handguns and firearms and safety devices in that state.
To learn more about our firearm testing capabilities, please call 630-466-4040 and speak with one of our associates. They will be able not answer all your questions and can provide more detail regarding our available services. You can also send us a message by filling out the form found on this page and we will contact you shortly.