Fire Investigation Expert Witness Cook County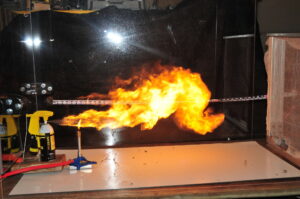 Fire investigation expert witness is a very detailed oriented job similar to that of a detective. Our team of experts is selected based on experience and knowledge of fire analysis. Professional Analysis and Consulting, Inc. provide state-of-the-art technology along with valuable tools needed to analyze the origin of a fire and what caused it. Our fire investigation expert witness has extensive experience in the science and analysis needed to document incidents. Click our "Request Service" button so a team member can get in contact with you regarding your potential situation.
For more information regarding our services, please call us now at 630-466-4040. Alternatively, you can fill out the form on this page and one of our helpful associates will happily assist you. 
Services of a Fire Investigation Expert Witness
At Professional Analysis and Consulting, we pride ourselves on being known as a reputable fire investigation expert witness resource to our clients in Cook County. Fires are complex and, in many situations, it can be hard to determine the cause of a blaze. Professional Analysis and Consulting Inc. are officially licensed by the State of Illinois to carry out fire investigations and abide by all of the necessary OSHA and MSHA regulations while examining a site. Our goal is to compile our evidence and analysis into an in-depth report in order to provide you with the answers to your questions and determine the cause of your fire incident.
Assistance and location
The challenge investigators tend to come across during investigations is locating key evidence of the origin in which the fire began. This location area is mainly destroyed from the ideal start of the fire. Fires can be caused by many issues and or in many locations. For example, many fires are caused by faulty defective equipment from your everyday vehicle to the electrical circuits in your home. In theory for example, if an appliance such as a refrigerator is the sole indicator of the fire, our investigators need to be knowledgeable in this area in order to support the cause. Proficiency is key to closing an open investigation.
To find out more about our solutions, give us a call directly at 630-466-4040 or simply complete the form found on this page.