Equipment Failure Expert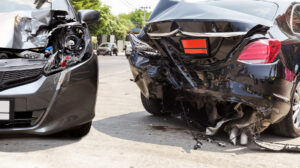 The professionals at Professional Analysis and Consulting can dispatch an equipment failure expert to determine whether the issue resulted from a mistake made during engineering or manufacturing or was the result of an error made by the user. Individuals on our staff are well-versed in their disciplines, and we've helped clients in many industries. We make every effort to examine your case in a method that is both exhaustive and objective. Then we prepare a comprehensive report about what we found that can be utilized in a deposition.
Dial (630) 466-4040 to speak with a Professional Analysis and Consulting team member to obtain additional information on the equipment failure expert solutions available. By filling out the straightforward form on this page, site visitors have another option for contacting any member of our friendly team.
Equipment Failure Specialists
At Professional Analysis and Consulting, we have a team of specialists who put in a lot of effort to evaluate your circumstance and provide you with the information you require to determine why something occurred. To conduct an exhaustive investigation, our team of objective specialists examines your case's specifics and collects as much tangible evidence from the scene as possible. When we have finished collecting evidence, we bring it all back to our high-tech laboratory so that we may examine it and then report on our findings. 
Affordable Specialists 
At Professional Analysis and Consulting, we do everything in our power to provide the services of an equipment failure specialist at affordable and fair pricing to our clients. Get in touch with our staff as soon as possible to learn more about how we may assist you with your case.
You may call us at 630-466-4040 or fill out the online request form on this page if you are interested in learning more about the expert witness services that Professional Analysis and Consulting provide.