Electrical Engineering Expert Cook County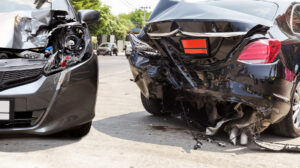 Suppose you require an electrical engineering expert witness Cook County. In that case, Professional Analysis and Consulting can help! You will be connected with a team of engineers who can offer technical support and investigate a wide variety of accidents. Whether you're dealing with an electrical injury, a failed piece of equipment, a new product development, or anything else of an electrical nature, our staff can help you find the root of the problem. Professional Analysis and Consulting services are there to help you through any situation, no matter how big or small, with any device or part of an electrical distribution system.
Give us a call at 630-466-4040 if you're looking for more information on the electrical engineering expert witness Cook County services offered by Professional Analysis and Consulting in Illinois. Please fill out the answer form on this page to contact one of our helpful representatives.
Evaluations from Electrical Engineering Expert
To ensure that the materials used in electronic equipment are properly evaluated and tested, our team of electrical engineer expert Cook County witnesses frequently collaborates with our in house metallurgical and materials experts. We can assist you in receiving answers out what went wrong with a product or material, what materials would be appropriate for a particular application, and whether or not a given material is safe to use. Cases involving electric shock or the necessity for an electrocution expert witness are where our knowledge and experience are most frequently put to use.
Great Rate for Electrical Engineering Expert
Professional Analysis and Consulting are committed to providing its expert witness services at rates that are among the most affordable in Cook County. Get in touch with us before it may be too late if you want to find out more.
Contact Professional Analysis and Consulting at 630-466-4040 to learn more about our expert witness services. This page also features an online form visitors can use to get in touch with one of our knowledgeable specialists.