Toxic Tort DuPage County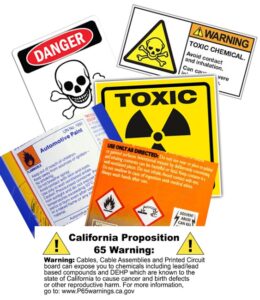 Professional Analysis and Consulting Inc. provides services to situations involving toxic tort in DuPage County. A toxic tort is a claim of harm concerning exposure to dangerous substances. Our experts assist with situations involving complex scientific issues such as chemical hazard litigation in Illinois.
Our team of experienced professionals provides insight into incidents that involve workplace chemical accidents, chemical storage and transportation incidents, pharmaceutical product liability cases, caustic and flammable materials, environmental contamination and exposures, and toxic product formulations. Please click "Request Service" or send us an email today at info@proacci.com for more information, and we will respond shortly.
5 Common Chemicals in Toxic Tort Cases
Time plays a significant role in gathering adequate information and records for our clients. That means it is crucial to get the help of a trained expert for your situation as soon as possible. Five common chemicals that we commonly see in chemical hazard and exposure situations include:
Benzene
Pesticides
Asbestos
Mercury
Nerve agents
These above chemicals lead to common diseases and issues in DuPage County and America. Contact Professional Analysis and Consulting now if you or someone you know has been exposed to potentially hazardous materials.
Serving Potential Chemical Exposure Situations
Believe it or not, toxic tort cases are closer than one would like to know. These exposure places tend to start right at the comforts of our home, work, pharmaceutical, and finally, our outdoor environment. In your home, things like mold contamination can expose you and your family to hazardous chemicals.
Our experts will dive into other cases similar to yours to gather the best argument in your litigation process. Our extensive knowledge seeks to find your risks and routes to toxic tort in DuPage County. Professional Analysis and Consulting Inc. experts will help with all the intricacies of identifying solutions to your case. Call Professional Analysis and Consulting Inc. today at 630-466-4040, and someone will be ready to respond to get started.