Aviation Expert Witness Cook County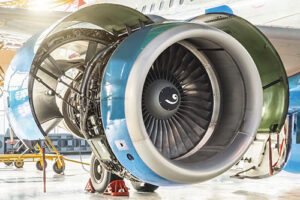 An Aviation Expert Witness at Professional Analysis and Consulting deals with litigation directly to plane aircraft in Cook County. Investigations will dig deeply into all the functional components of an airplane. Professional Analysis and Consulting, Inc. aviation experts can determine what caused an incident and if any party is at fault. We are a team that is experienced with situations involving a wide variety of aircraft models. Our state-of-the-art supports evidence testing.
As soon as the investigation begins, our team begins compiling our findings into a detailed report in preparation for litigation. You can also fill out the contact form to the right with any questions or comments, and a knowledgeable representative will respond to your inquiry shortly.
Experienced Investigation and Analysis
The team of aviation expert witness professionals at Professional Analysis and Consulting aims to offer an in-depth analysis of your aviation-related investigation. Our extensive inspections of aviation wreckage allow us to take every conceivable aspect into account as we strive to determine the cause of the incident in question. Our team has a great deal of experience with various aircrafts including fixed-wing, rotary-wing, piston and turbine-powered aircrafts. After we collect vital information from the scene, we have the ability to take them back for inspection in our advanced laboratory where our experts can provide professional analysis.
Trusted Aviation Expert Witness Solutions
The team at Professional Analysis and Consulting aims to offer the services of an aviation expert witness in Cook County which means providing an unbiased and detailed analysis. Give us a call today at 630-466-4040 to find out more. You can also reach out to one of our friendly associates by simply filling out the easy-to-use form on this page and we will get back to you as soon as possible.