Aviation Expert Witness in Cook County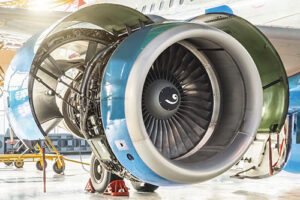 Professional Analysis and Consulting offers the knowledge of a team of experts that can provide valuable insight into a wide variety of fields and disciplines. Our team can provide you with the services of an aviation expert witness in Cook County should you face a situation where you need the knowledge and experience of an industry expert. We regularly assist clients in the aviation industry by offering thorough investigations to uncover evidence and information regarding your situation. Not only that, our team of experts also provides rapid response availability in order to help you get the answers that your situation needs in a quick and timely manner.
To find out more about working with an aviation expert witness in Cook County, please call Professional Analysis and Consulting today at 630-466-4040. Visitors can also reach out to any of our friendly professionals by simply completing the online request form located on this page.
Comprehensive Aircraft Investigation Services in Cook County
At Professional Analysis and Consulting, our team of aviation expert witness professionals aims to provide in-depth analysis to your investigation. Our team performs a thorough inspection of any and all aviation damage/wreckage in order for us to identify every possible cause for your situation. Our team of experts offer a great deal of experience and have investigated situations with various aircrafts including fixed wing, rotary wing, piston and turbine powered aircrafts. Once we are finished collecting all relevant information from the scene of the incident, our team works hard to analyze our findings in our advanced laboratory. Then, our team compiles our findings into a detailed and unbiased report that can be used in a trial or deposition.
Convenient Aviation Expert Witness Solutions in Cook County
The team at Professional Analysis and Consulting works to offer the services of an aviation expert witness in Cook County in a fair and convenient manner. Give us a call today at 630-466-4040 to find out more or simply fill out the easy-to-use form to get in contact with our team.