Chemistry Expert Witness in the Chicago Suburbs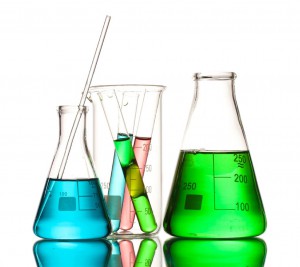 For new chemical formulas verification or unknown chemical compound composition identification Professional Analysis and Consulting Inc. offers Chemistry Expert Witness services. Our Chemistry experts can help confirm a formula's ratio for copyright enforcement or application. We also can identify an unknown material or formula that has had a reaction or caused adverse effects in a given situation.
For chemistry expert witness services in the Chicago Suburbs, contact Professional Analysis and Consulting Inc. today for an appointment at 630.466.4040 or fill out the form on this page and let us know what information you are looking for. One of our Chemistry Experts can get back to you shortly.
Chemistry Expert Witness for New Product Development
As a new product is brought to market, governing bodies like the FDA or OSHA often require a complete analysis of the product to the quality of standards for safety, rigidity, food safe, safe for kids, adults or otherwise. If a chemical for cleaning or a new form of energy is being examined, its crucial that a chemistry expert reviews it to include the proper safety documentation for the end user as well.
Safety equipment like plastics or composites also have to follow a specific set of standards and our chemistry experts can assess if the properties are as stated and to the standards for both safety and performance.
Getting Started with a Chemical Expert
If you need any information on acquiring a Chemistry Expert Witness for any situation, please reach out to us at 630.466.4040. If you'd prefer, feel free to fill out our easy-to-use form on this page and we can get back to your as soon as someone is available.
Our Chemistry Experts can help with many situations including products, copyright application or enforcement, refinement, energy efficacy claim verification, and more.