Aviation Expert Witness in DuPage County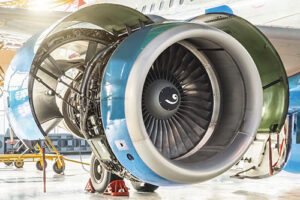 Professional Analysis and Consulting offers the services of knowledgeable professionals who can offer resources in a number of fields and disciplines. Our team can provide you with the services of an aviation expert witness in DuPage County that can offer valuable knowledge and insight into your investigation. We strive to uncover information regarding your specific situation and help determine what happened based on the evidence that we collect and analyze. Professional Analysis and Consulting also prides ourselves on offering rapid response availability in order to get you the insight that you need in a timely manner.
To find out more about the aviation expert witness solutions available in DuPage County, please give Professional Analysis and Consulting now at 630-466-4040. Visitors can also reach out to any of our friendly professionals by simply completing the easy-to-use form on this page.
Professional Insight and Analysis
The staff of aviation expert witness professionals at Professional Analysis and Consulting provides a thorough and personalized analysis of your incident in question. Our goal is to offer thorough investigations into aviation wreckage that allow us to take every potential scenario into account as we work to determine the cause of your accident in question. We offer a great deal of experience in the industry and have provided insight into incidents involving a wide range of various aircraft including fixed-wing, rotary-wing, piston, and turbine-powered aircraft. Once our investigation is complete, we put together a comprehensive and unbiased report of our findings that you can use should the incident go to court or deposition.
Aviation Expert Witness Solutions at Reasonable Rates in DuPage County
At Professional Analysis and Consulting, we strive to offer our aviation expert witness solutions in DuPage at rates that are priced perfectly to fit your budget. Contact our team today to learn more about the insight that we can provide to your incident.
For more information on the solutions offered in DuPage County through Professional Analysis and Consulting, please call our team today at 630-466-4040 or simply fill out the online request form located on this page.