Aviation Expert Witness Cook County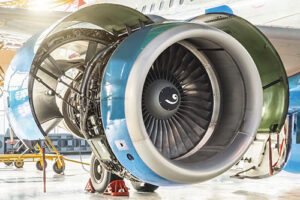 Professional Analysis and Consulting offers the services of knowledgeable associates that can provide you with vital information in an abundance of fields and disciplines. We are capable of offering the services of an aviation expert witness in Cook County who can provide a thorough investigation into your specific situation. Our team has an unmatched amount of knowledge and experience that we utilize to provide you with answers surrounding your specific situation.
For more information on the services of an aviation expert witness in Cook County, please contact Professional Analysis and Consulting today by calling 630-466-4040. You can also reach out to any of our helpful team members by simply filling out the online request form conveniently found on this page.
Providing Valuable Insight and Analysis
The team of professionals at Professional Analysis and Consulting work to offer expert analysis into your aviation-related situation in Cook County. We have extensive experience investigating and analyzing aviation wreckage which allows us to draw conclusions as we work to determine the cause of the accident in question. Our team is knowledgeable of various aircrafts including fixed wing, rotary wing, piston and turbine powered aircrafts. Once we have finished collecting all relevant information from the scene, our team then works to analyze this evidence in our lab and put together a detailed report of our findings.
Find an Aviation Expert Witness at Cost-Friendly Rates in Cook County
When it comes to the services of an aviation expert witness, look no further than the options available at Professional Analysis and Consulting. Our team will provide you with the knowledge and resources that your case needs at a price that won't break the bank.
To learn more about the solutions offered in Cook County through Professional Analysis and Consulting, call us now at 630-466-4040 or complete the easy-to-use form located on this page.