Failure Analysis Expert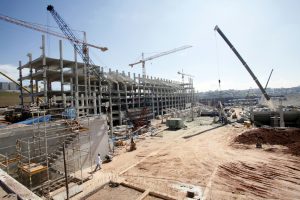 The experts at Professional Analysis and Consulting, Inc. take a scientific approach to providing a failure analysis for your particular incident. We work to determine if a mechanical failure, user error, or a combination of the two are at play. Our team can provide failure analysis expert witness testimony that includes evidence, renderings, and written reports. On top of that, our team always works to be as helpful as possible throughout the process and answer any questions that you may have regarding our investigation procedure.
For more information on the benefits to working with a failure analysis expert, call Professional Analysis and Consulting, Inc. today at 630-466-4040. You can also get in touch with any of our friendly professionals by simply completing the easy to use form found on this page.
Reputable Expert Witness Services
At Professional Analysis and Consulting, Inc. we have built the reputation as a proven resource to our clients looking for failure analysis. Our failure analysis expert witnesses possess a wealth of knowledge when it comes to analyzing any kind of mechanical failure. We work to provide answers to your case and identify a cause to the failure in question. Our team protects our investigation's integrity by being fair and unbiased thorough the entire process. When our investigation is complete, we provide a detailed report of our findings that contains vital information to your incident that can be used if your case goes to court or a deposition.
Comprehensive Failure Analysis Investigation
Professional Analysis and Consulting, Inc. offers a comprehensive failure analysis investigation to your investigation. We provide your case with an in-depth investigation that looks into every aspect of your incident. Our team then combines this information with our decades of knowledge and experience to find a definitive cause for a failure.
To find out more about the failure analysis expert witness services that we have to offer at Professional Analysis and Consulting, Inc., call us now at 630-466-4040. Visitors may also reach out to one of our helpful associates by filling out the online request form on this page.